It's
Competition

Time

Fancy your chances of winning one of our great prizes?
Then simply press the 'Enter Prize Draw' button on our competitions below and sign in with your account details on the next page... Good luck!
You could soon be
living the dream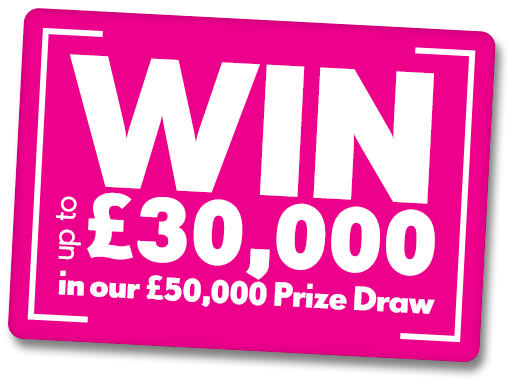 WIN up to £30,000 in our £50,000 prize draw
Click here


to enter
Enter today for
your chance to WIN!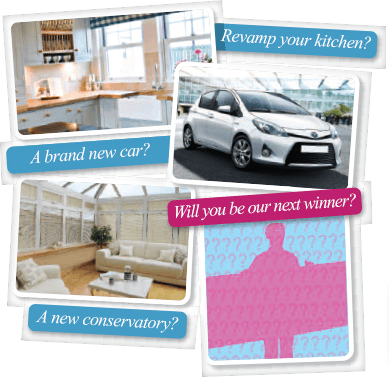 Imagine winning

£30,000!
Just think what you could do with £30,000 – buy that new car you've promised yourself, go on that dream holiday or even make those home improvements you've been wanting. YOU could be living the dream just like our previous winner Mrs Christine Cann! Simply tick the box on your order form or tell the customer service advisor when you place your next order.
1

st

Prize


£30,000

2

nd

Prize


£10,000

3

rd

Prize


2

X

£5,000
PRIZE DRAW RULES 1. This prize draw is open to persons resident in the U.K in receipt of this offer who fulfil the conditions set out below, with the exception of employees of N Brown Group Plc or JDWilliams & Company Limited (or any of its associates) or their relatives, and any agents or persons involved in the promotion and execution of the draw and persons under 18 years of age. 2. The promoter is JDWilliams & Company Limited registered office Griffin House, 40 Lever Street,Manchester M60 6ES, registered in England with no. 178367. 3. Entry into the draw is not conditional upon the purchase of goods. 4. To be eligible to enter the prize draw youmust hold an account with a company or trading title within the JDWilliams & Company Limited group. 5. Your instruction to enter this prize draw constitutes an acceptance to these terms and conditions. 6. You may enter by post by completing an application form, via our website (please refer to your catalogue for website address) or by phone on 0871 984 5839 (calls cost 10p perminute from BT landlines). 7. Entries must be received by 31/12/13 and the winners will be randomly drawn within 3 weeks of this date. 8. The first name drawn will be awarded £30,000, the second name drawn will be awarded £10,000, the third and fourth names drawn will each be awarded £5,000. The winners will be notified in writing within 6 weeks after the closing date and will receive their prizes within 8 weeks of the same date. 9. Details of the winners (names and home town) will be available upon receipt of a stamped addressed envelope to: The Prize DrawManager, Griffin House, 40 Lever Street,Manchester M60 6ES. 10. This prize draw is common to companies within the JDWilliams & Company. Limited group of companies andmay be offered across other JDWilliams & Company Limited group promotions. 11. No correspondence will be entered into and no liability can be accepted for entries lost, damaged,misdirected or delayed in transit or delivery to the promotional activity following the Draw. 12. All prizesmust be won. 13. If any of these clauses should be determined to be illegal, invalid or otherwise unenforceable then it shall be severed and deleted fromthese terms and conditions and the remaining clauses shall survive, remain in full force and effect.