Layer up and down with our winter warmers. Thick jumpers, chunky coats and accessories to match will keep you warm all through winter. We have cosy nightwear and winter boots too.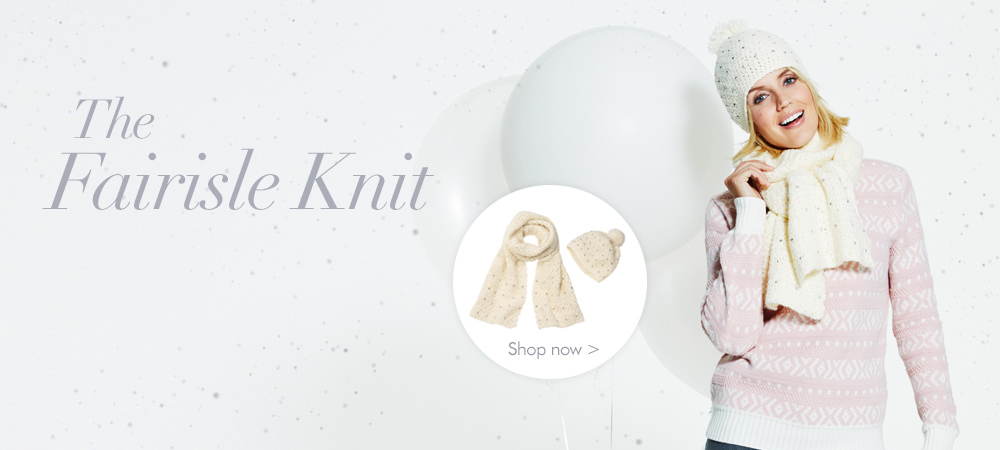 Classic and stylish knitwear perfect for the winter season. A mix of colour and patterns to make you look and feel good.
Shop the look >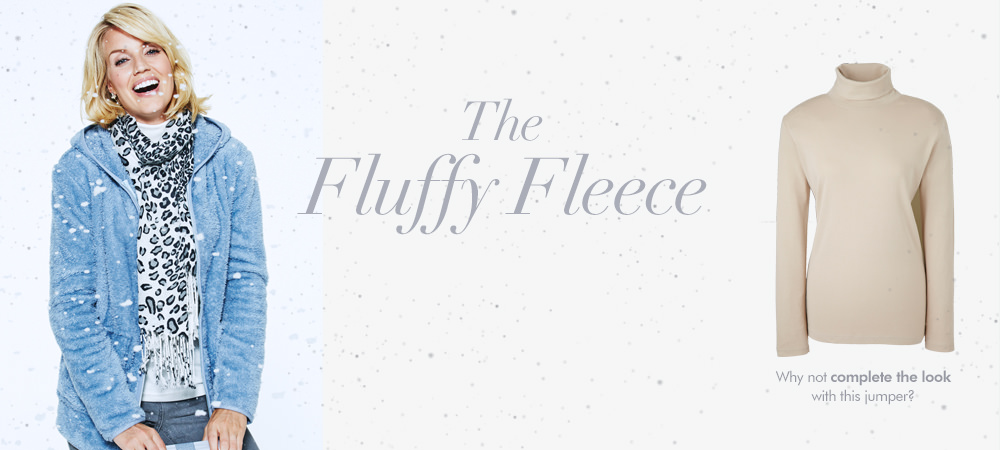 Warm to wear and great to touch. Our fluffy fleeces are a winter must to keep out the cold.
Shop the look >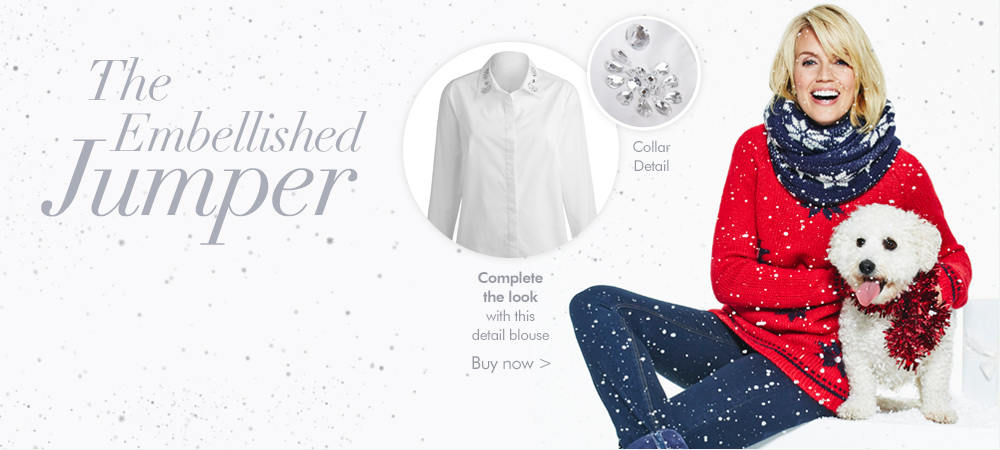 Added details and sparkle to make your jumpers even more special while keeping you warm this winter.
Shop the look >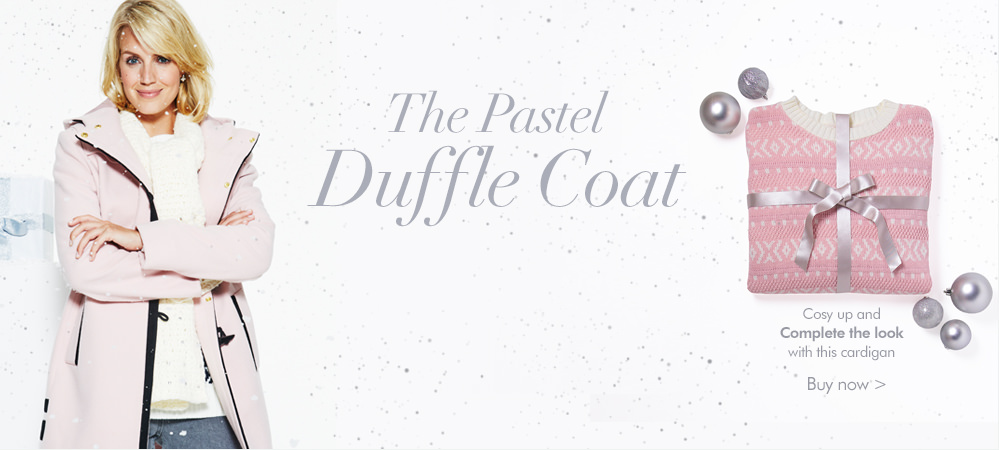 Look fabulous this winter in a pastel coat. Classic colours that are on trend this season. Keep warm and look great!
Shop the look >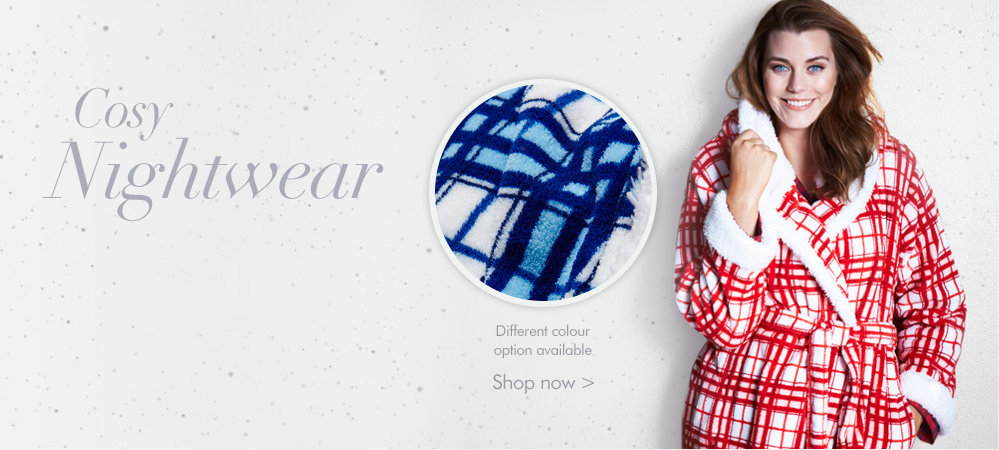 Keep warm and cosy in our range of nightwear. We have fluffy dressing gowns, toasty slippers and pyjamas sets just for you.
Shop the look >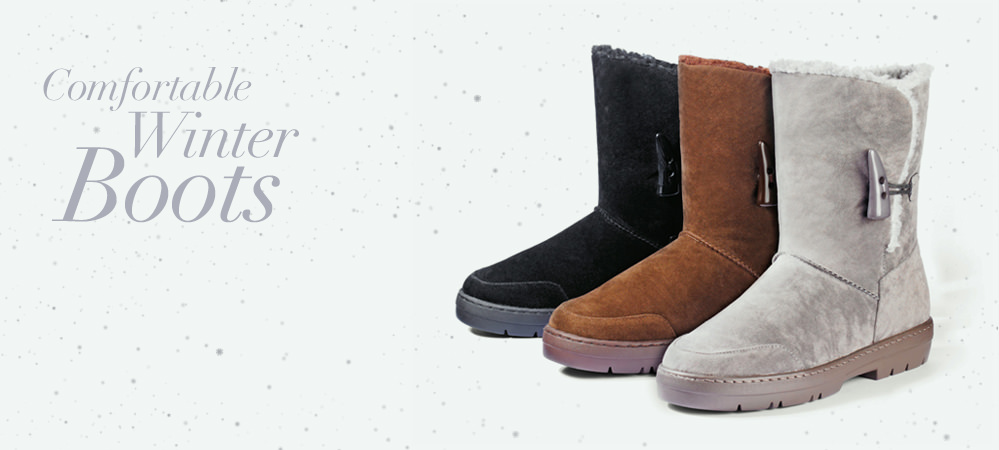 From ankle boots to knee highs, we have a boot for you. A range of wider fitting boots and different calf fittings, there is a size for you.
Shop the look >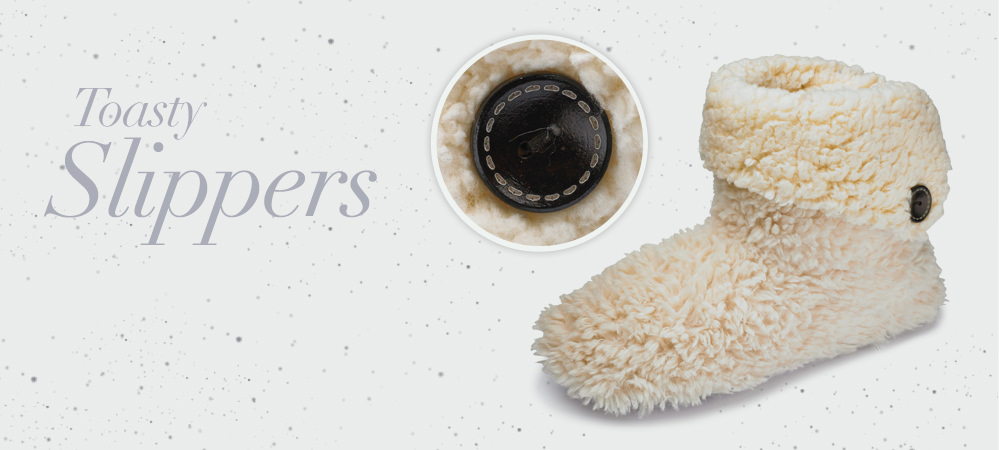 A perfect range of comfortable and cosy slippers in a range of width fittings.
Shop the look >